To all Freedman Seating Customers,
As we continue to navigate the new normal because of the COVID-19 pandemic, we want to update our customers. As always, our priority is safety; the safety of our employees and the people who use our products. From there, we are committed to serving you and America's Transportation infrastructure.
Currently, the City of Chicago is in Phase 4 of the Illinois Mitigation Plan. All manufacturing is open with IDPH approved safety guidance. As a supplier to the Transportation industry, we have been proud to be considered essential. We know that we must remain focused on the safety and wellbeing of our employees while continuing to support customers and community partners.
Manufacturers like Freedman Seating continue to take these additional measures:
Additional COVID training for all employees required even if previous training occurred
Continuing our testing protocols and contact tracing
All employees are wearing face coverings and practicing social distancing
Only FSC staff and key personnel are allowed in our facilities. Non-essential staff and visitors are not permitted. Most non-production employees continue to work remotely.
All critical visitors must have an Employee Health and Safety (EHS)-approved risk-assessment done in advance, including travel history, tracking, and temperature check prior to entrance.
Develop and implement safety protocols for employee travel vans to promote spacing, require face coverings, temperature checks, air circulation, and vehicle sanitization
We are also proud to share that as of this week, nearly 70% of our workforce will have received the COVID-19 vaccine.
Our sales team is eager to service our customers at state and national industry events. We support our transportation associations in restarting live trade shows while maintaining local and federal safety standards. See where we will be exhibiting next.
We have faced significant challenges over the last 12+ months. Because of the strong will of our employees and support from suppliers and industry partners, we have operated continuously since the pandemic began.  I am pleased to say that as of today, we are 100% operational and our On-Time Delivery performance has never been better. We are running at full speed.
Read: FSC UV Cleaning Bulletin
Team Freedman has stepped up at every level to service our customers and communities. Some company news and updates to be aware of:
Our customer service and engineering teams are working both on premise and remotely during normal business hours and are available to take orders and answer questions. Please contact your representative or use our online contact page. A reminder, you can also chat with a Freedman representative live on our website Monday-Friday.
We have developed new Passenger Protective Equipment to assist with social distancing and stopping the spread of germs on public and commercial transit. Read: Freedman PPE Supplies Protect In Public and Shared Spaces
Planning Ahead
We will be closed Monday, May 31st in observance of Memorial Day and Friday, July 2nd – Tuesday, July 6th in observance of Independence Day (US).
We do not foresee any other closures unless it is for deep cleaning, which we have been doing after hours and over weekends as to not interrupt production. Throughout this process, we have contracted an outside firm to deep clean our facility and address the transmission of emerging viral pathogens (including Coronavirus).
We value your business tremendously and look forward to working with you in better times.
Thank you and stay healthy,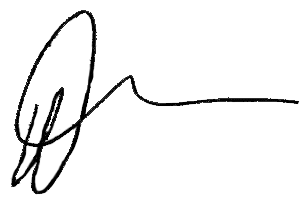 Dan Cohen
President